Healthy
Body
Good health and well-being are essential to living an elite life. Do you need to restore your health? Do you have weight issues? Do you have bad eating habits you wish to break? Do you have low energy? Do you feel tired and exhausted all the time? Wellness involves a healthy body, mind, heart and spirit in balance.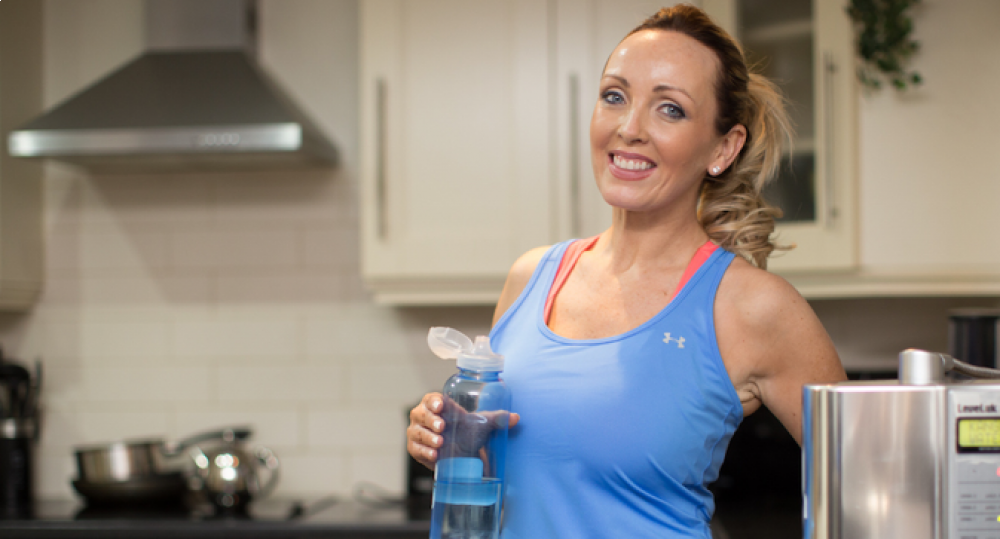 The body hears everything the mind says so you are in control of your body, your body's changes and its illness now and in the future. The hardest battle you will ever have to fight is between who you are now and who you want to be. Don't let your mind bully your body.
We all strive to have a great lifestyle and be in good health. Our bodies are designed to feel amazing if we give it the right nourishment. How many of us women actually value our health? The leading causes of death and disability are familiar - heart disease and stroke, cancer, respiratory disease, and diabetes are among them. Sometimes people don't think that the underlying causes of chronic diseases really are about our life choices. Popping a pill will be a temporary cover stick to the real underlying causes. Better health is a lifestyle change - so start healthy living with me today.
"Love yourself enough to live a healthy lifestyle"
ACTION:
Learn to restore health and fitness by focusing on my top 7 tips: Good Drinking, Good Nutrition, Good Exercise, Good Sleep, Good Digestion, Good Relaxation and Good Habits. Learn more on how to live an energetic healthy life; look after your body daily rituals; take control of your health; be aware of drinking habits; eat healthy for energy and a better quality of life with good nutrition. My alkaline water is miracle water to me helps me to age well; energies, hydrates and detoxes my system, helping me overcome some health challenges.
BOOK Your 1-1 Discovery Session £60

50 Minute coaching session to explore an area of your life you need support in, find out your biggest challenges and frustrations. It will empower you with the right guidance and tools to address a priority area of your life that needs attention.

Read More

Book Your 1-1 Coaching Session £100

90 mins coaching session: Elite Living Plan and Assessment used to discover extensively areas of your life you want to change - guidance and discussion on support needed for change helping you to make the right choices, goals and guide your right path for your bright future.

Read More

HEALTHY BODY PROGRAMMES

Real-life guidance to support you and enable you to get your healthy body back, living well, get into good habits with big body changes and sustained happiness.

Healthy Body – Body REHAB £1,000: Get a healthy body, live well with good habits with body-mind changes for sustained health and happiness. Do you have health challenges, overweight, tired, lack energy and need support? Invest in transforming your body with essential health and well-being guidance. Get a healthier body with mind-fitness as well as physical fitness.

.

Read More